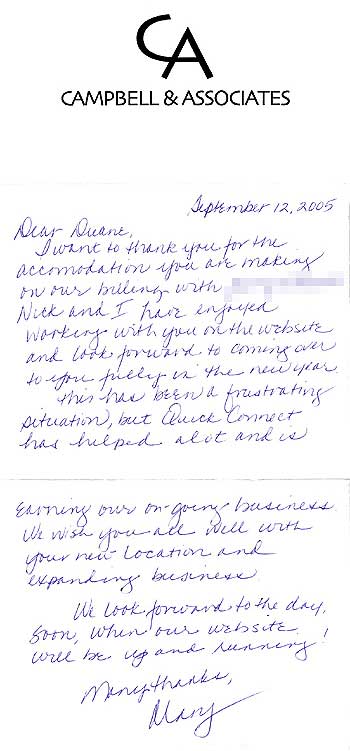 Dear [Quick Connect],
I Want to thank you for the accommodation you are making on our billing with [Name Company]. Nick and I have enjoyed working with you on the website and look forward to coming over to you freely in the new year.  This has been a frustrating situation, but Quick Connect has helped a lot and is earning our ongoing business.  We wish you all well with your new location and expanding the business.
We look forward to the day.  Soon, when our website will be up and running!
Many Thanks, 
Mary