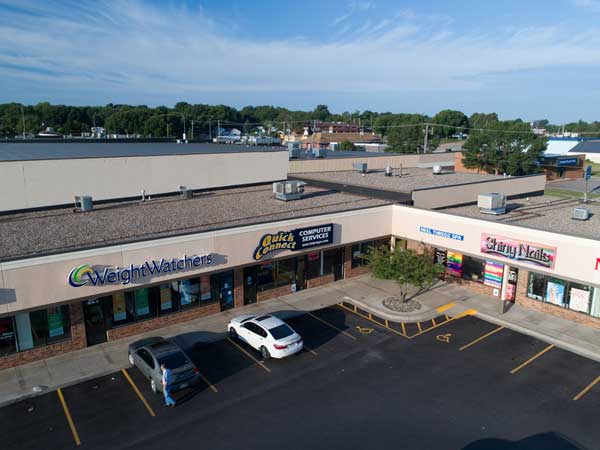 Since 1996, Quick Connect has offered our customers on-site computer repair. Actually, before we had an office, we did on-site computer repair. Over 25 years later, one of our main focuses as a computer repair company is on-site computer repair. Our technicians will arrive at your home or business within a short window of time to address and fix whatever issues you are having with your computer at your home or office.
Yes, we also work on printers, modems, routers, and smart devices—you name it, and Quick Connect likely supports it. At Quick Connect, we pride ourselves on our professional, knowledgeable staff. Our on-site technicians are capable of quickly and efficiently resolving issues with your computer, computer network, or any other hardware or software. If a computer needs to come into the shop for a variety of reasons, we will consult with you to develop a plan of action, then take your computer into one of our shops for repair and deliver it back to you when it is finished.
The Quick Connect slogan we've had since our first year reflects the frustration on-site computer repair customers often feel: Help! My PC Won't Work! No worries—with years of experience, proven processes, and friendly technicians, we CAN help!
Many customers first call Quick Connect during an emergency and then continue working with us through preventive services on a regular basis. Our goal is to make the often-painful experience of computer breakdowns a little easier.
Common Service Issues include, but are not limited to:
Cracked laptop screens and liquid spills
Virus and Spyware Removal: Malware and Virus Removal If you let a scammer into your computer, we can get it cleaned up. No problem!
Slow and/or Freezing Computer
A computer that won't start or boot
BSOD – Blue Screen of Death troubleshooting
Power problems: computers that won't turn on and/or power failure
Printer Issues: Wireless printer setup, cleaning and replacing print heads, replacing fuses and drums in laser printers
New Computer Setup: Transferring Data to a New Machine
Advanced-Data Recovery: Diagnosing Failing Harddrives and Data Recovery Services on a Failed Harddrive
Internet Connection Issues: Router Setup, Firewall Installation, and Configuration, Email Problems
Computer tune-ups and optimization
Computer equipment upgrades—SSD hard drive upgrades, RAM upgrades
And more!
Learn How To Use Your Computer!
Learn How To Use Your Computer! Quick Connect Offers training and tutoring on your computer one-on-one at your location or at ours!
Instead of just fixing a computer, we aim to win a customer for life. Since Quick Connect opened for operation in 1996, we have assisted tens of thousands of grateful clients. Here are a few of our customer testimonials here.
Cities Served
Ashland, Beatrice, Bennet, Bennington, Ceresco, Council Bluffs, Crete, Davey, Denton, Firth, Eagle, Elkhorn, Elmwood, Greenland, Hallam, Hickman, La Vista, Lincoln, Malcolm, Milford, Nebraska City, Omaha, Palmyra, Panama, Papillion, Ralston, Raymond, Roca, Seward, Sprague, York, Waterloo, Waverly. If your city is not listed, just ask!