At Quick Connect Computer Services, we offer prepaid contract agreements which we call Block Time℠. Many customers of ours choose to sign up for prepaid Block Time to save money off our normal rates and to have a technician on call when they need it.
The benefits of prepaid Block Time contracts are as follows:
Substantial discount off our normal rates, paying for as few as five service calls in advance. We offer even deeper discounts for prepaid agreements in larger amounts if requested.
No expiration date when used normally on the time that is purchased and no obligation to renew when it is time to renew the contract. We want to earn your business and we also want your time to last as long as possible.
PRIORITY SERVICE when your office has a computer breakdown. Rest assured, we provide emergency service to all our valued customers. We offer prepaid block time guarantees to prioritize your needs, especially during busy periods.
A technician that is familiar with your account. In most cases, you will deal with the same technician throughout your contract. This ensures a knowledgeable technician that will be familiar with your account.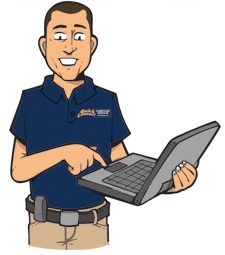 Another benefit offered by our company for all customers, not just our prepaid customers, is our 60-day follow-up call for issues that may resurface. This follow-up call policy is truly NO HASSLE. Our pricing is flat-rate. However, we understand that certain computer problems may require multiple repair attempts. In order to protect your best interests, we offer the option to adjust and limit pricing for up to 60 days. This does not happen often but is unavoidable in some cases. We have protections in place for you the customer if this does occur. Working "in the trenches" to resolve a difficult problem is how we've gained and grown our loyal customer base.
Our phones are answered 24 hours a day, so in emergency situations, a technician can be contacted when needed. We also analyze every single call that comes into our call center daily to avoid missed calls. You will never get voicemail when you call us! Contact us via phone or email to learn more about our prepaid Block Time contracts. We are confident that we can provide you with the best service and value, and we look forward to hearing from you. We'd be happy to answer any of your questions and even set up a time to talk with you in person to see if we can be of service to your company.