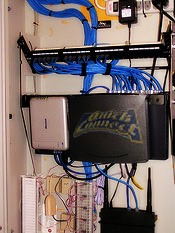 If you have more than one computer in your home or office you should consider having a network set up to connect them together. There are numerous reasons why networking is important in a business or at home, for example:
Shared internet connection
Computer-to-computer file sharing
Share a printer between computers
We provide on-site setup and installation of computer networks for both wired and wireless. We provide cable system design, installation, and project management services over the spectrum of data, voice, electrical safety, and security, including audio & video technologies. Quick Connect can design and install a system using fiber optics and wired-based data distribution systems as well as high-speed wireless.
Home Network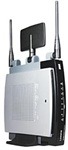 Maximizing your home broadband connection is a breeze with the aid of a network. With a home network, you can simultaneously link multiple PCs to a high-speed Internet connection. If you possess a laptop and a wireless home network, you can access the Internet from any location within your home. Our range of home networking services includes:
Initial setup for wired or wireless setup
Establish broadband connections for sharing
Install wifi security software to keep out unauthorized users
Perform general troubleshooting
Office Network
In the modern office, a network is necessary for quick communication. Any business can benefit from increased productivity and convenience thanks to email, file sharing, and printer sharing. A data system also enables more mobility while preserving the same level of productivity. We offer the following office networking services:
Running all network wires
Configure file sharing
Setup a shared broadband connection
Install wifi protection to stave off unauthorized users
Set up a VPN for secure distant networking
Diagnostics
If you have any problems or questions regarding your system, give us a call. We'd be happy to answer any questions you have and even set up a time to meet with you in person to discuss your networking requirements.
We also offer Block Time to our local businesses, if you have questions, give us a call. We are happy to help!