Do you Need a New Web Design?
Quick Connect offers reliable, full-service website hosting for small businesses. Serving web design clients since 1996. We treat every project like it is our own and with acute attention to detail and personal service. Our designs are clean and professional-looking, mobile-friendly, featuring high-impact visuals customized to your specifications. If you are looking for a personalized experience, join the many satisfied small website design clients that make up Quick Connect's Portfolio.
At Quick Connect, our goal is to build you a great site, while providing the best possible customer service. We work closely with every one of our customers to ensure that they are satisfied throughout the development process. Call us to learn more about our team, or use our contact form to schedule a free consultation.
Contact Us Today for a free website consultation and estimate.
Our Web Development Department is the best in the customer service department, bar none. Since 1996, we have built our business model on providing individual attention to each of our customers. Give us a call today – you won't regret it.
A Few Examples of Our Work
Quick Connect Web Services custom-created the design and implemented the development of the Alan Wood Law website. We worked closely with Mr. Wood to customize this sleek and professional site. The website was built using a custom WordPress theme developed especially for alanwoodlaw.com.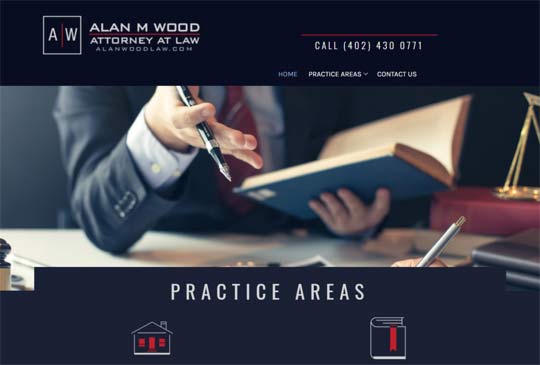 Need More Info?
Call us anytime to ask even the smallest question. We promise you will not get voicemail and we can even set up a time for a free consultation.
Ready to get Started?
We offer a free consultation that can cover whatever your needs are, and what your website can do for you, discuss prices, and timelines, and even get you a proposal at no charge!
Call Us, Contact Us, or Setup a Meeting today!