Quick Connect Computer Services is a full-service technology company providing local computer and related systems repair and support.  Whether you need:  operating system troubleshooting, virus & spyware removal, upgrades, repair of a laptop screen, or just computer help in general – we will be on-site to bring the solution to you at home or your business. You can also stop by one of our conveniently located stores in Lincoln NE or Omaha NE.
Quick Connect Computer Services is dedicated to making sure your needs are met at all levels of the repair process with the most friendly, reliable, and honest service and support anywhere.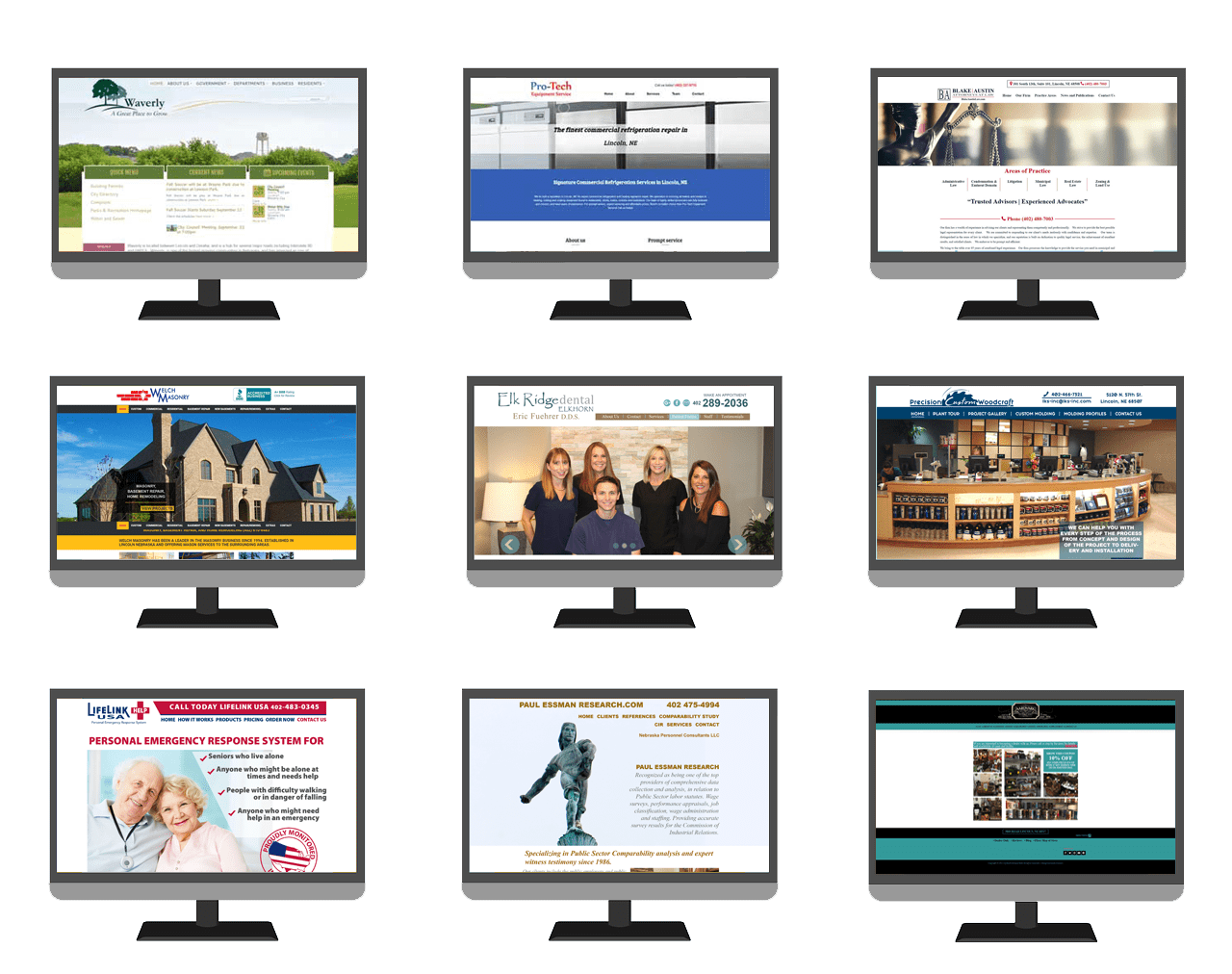 Web Development
Did you know we also design websites?
Computer Repair… The Way it Should Be
Our repair department believes you shouldn't have to worry about your technology…  that's our job.  Just give us a call and we will come to you to alleviate your tech woes and maybe show you a few ways to make things even better.  Our slogan, HELP! My PC Won't Work!™ has explained how many of our clients feel before calling us.
If you want to be kept apprised through the repair process, we are always more than happy to explain what we are doing and why in a language you can understand step by step.  Our ability to talk directly to customers so they understand what is going on with their computer or network is our calling card!
You are Our Priority - In Shop or on Location
When you have computer problems, our shop is built for you!   We can simultaneously fix close to 30 computers in our shops on full-sized workbenches with a monitor for each station.  You will be impressed when they walk into our stores seeing the size of the workspace we have for computers.  More bench space allows us to keep more computers moving along the repair process versus sitting in a queue waiting just to get on.  We have more bench space than any other shop in town, including the box stores.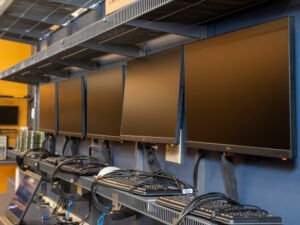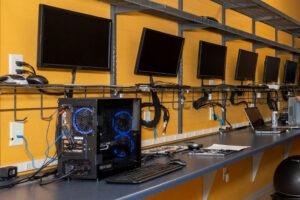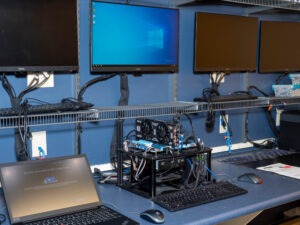 Each computer that comes in gets the full service.  We do full diagnostics on each computer to find possible underlying issues.  Once diagnostics pass and the repair is also complete, we will always include installing all the updates we can find.  We will update your OS, BIOS, Drivers, and install program security patches at no extra charge under a repair level.  This will help keep problems out and your computer secure.
We have a large selection of replacement parts on hand at all times to help quickly get your PC back up and running as soon as possible. Our on-hand inventory is stocked with the targeted parts that will allow us to have 95% of what you need when you need it, keeping repair times low.  There are not many shops that will keep the extensive inventory that we do in stock and available.  If we don't have a part in stock, we can often get it here very fast with the strong relationship we have built with our vendors over decades of being in business.  We are also experts at finding parts that are hard to come by for those enthusiasts that insist on keeping an older computer humming along.  Some people get attached to their computers, WE GET IT! 
Let Us Get Things Fixed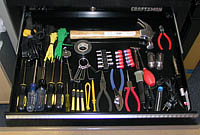 Your PC will be cleaned and repaired by our in-house or on-site technicians. Each QC technician is trained through extensive hands-on training. We keep our skills fresh by using them daily.  We stay organized and always keep a close eye builds and repairs that we have open on our benches.  Our goal is to impress you, our client!
Have a complicated technical problem?   We will figure out the best way to solve the issue, at home or in the office.
What We Can Fix
Computer Virus / Spyware / Malware Removal
Slow Computer / Speed Up Your Computer
E-Mail Problems
Startup Problems / Errors
Network Problems
Internet Issues
Error Messages
Server Problems
Computer Shut Downs
Cracked Screens / Laptop Screens
New Computer Setup
Data Recovery
Computer Software Repair & Troubleshooting
And More!
We do More Than Just Fix Your Computer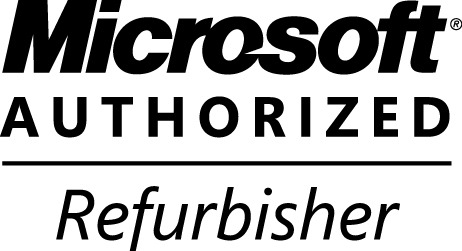 Our shops are spotlessly clean, contemporary and have an inviting atmosphere.
Friendly, knowledgeable, experienced, and prepared technicians on-site and in-store.
Fast turnaround.
Flat rate, affordable pricing structure with upfront & very accurate estimates that will reflect your final price.
60 day NO HASSLE follow-up calls after the service is complete and if the problem reoccurs.
Convenient hours and Emergency Service if the situation requires.
We have been in business since 1996.  Not only have we been in the technology business for over two decades, but we maintain the highest possible rating with the Better Business Bureau, A+.  Not only are we the best around but we love what we do! Above all else, we are committed to excellent service.
We really do live up to our slogan, "We Can HELP! You With Your Computer Today."
You can set an appointment online today, send us an email, or give us a call.
Also Serving:
Ashland, Beatrice, Bennet, Bennington, Ceresco, Council Bluffs, Crete, Davey, Denton, Firth, Eagle, Elkhorn, Elmwood, Greenland, Hallam, Hickman, La Vista, Lincoln, Malcolm, Milford, Nebraska City, Omaha, Palmyra, Panama, Papillion, Ralston, Raymond, Roca, Seward, Sprague, York, Waterloo, Waverly.  Your city not listed here, just ask!