Quick Connect Computer Services:  Security Camera and DVR Solutions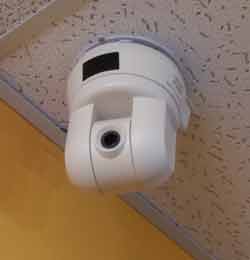 –At Quick Connect Computer Services, we can provide, install, and configure a surveillance system in your office or home.  A security system like this can consist of an indoor or outdoor system that will monitor your office or home and record activity on a DVR.  We can provide fixed cameras or security cameras that have pan, tilt, and zoom functionality.  Low-light cameras, night cameras, cameras that will only record when they sense movement – with today's technology, there really is no limit to what you can do. The security system could be set to send you a text immediately if a camera moves or if someone enters authorized or unauthorized.  Monitoring solutions can also be recommended also so the security system can call the police or fire department.  Systems like this can also be a great way to keep informed when people are coming and going at your office or home.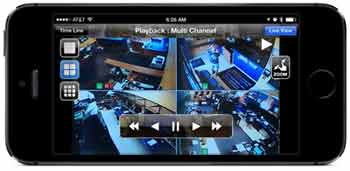 At Quick Connect, we specialize in setting up systems like this from start to finish and being there to maintain them when needed on-site.  With today's security systems, it is quite common to be able to access the cameras at any time from a computer or a smartphone app.  We will take care of configuring everything and yes, we will show you how to use it!  With a DVR attached, weeks' and even months' worth of recordings will be at your fingertips to review when needed.  Sound can be recorded along with the video.  Cameras can also be run with solar power so there would be no need for an external power source.  Wireless cameras are our specialty.  Don't worry if your walls are closed and we can't run ethernet wires for each camera.  We can set up and configure power line adapters that use your existing electrical grid in your home or office to work exactly as an ethernet wire would to a location in your home or office.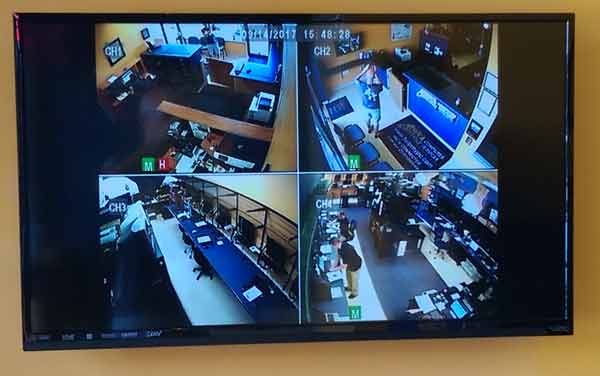 We can even show you an example of our store's fixed security system and how easy it is, once set up, to monitor activity.  We set up the systems in our stores and support many businesses in our service area.  We can provide a long list of references if you are considering using Quick Connect.  We support restaurants, auto part stores, dry cleaners, dentist offices, law offices, accountant offices, bars, non-profits, hotels, motels, and of course residential customers.
Having been in business since 1996, we know computer security systems and can provide you with a custom quote for your needs.  Whether it is a large system with 18+ cameras or a small system with 2-5 cameras, Quick Connect can build a custom solution to keep your office or home safe.