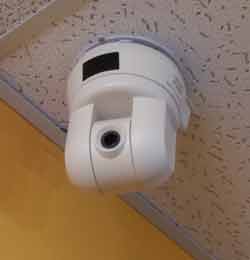 Quick Connect Computer Services: Security Camera and DVR Solutions
Quick Connect can provide, install, and set up a surveillance system at your office or home. All security systems are custom-built to fit your needs. We can include an interior or outdoor system that monitors your office or house and records activity on a DVR. We can supply fixed cameras or surveillance cameras with pan, tilt, and zoom capabilities. There is no limit to what you can achieve with today's technology: low-light cameras, night cameras, and cameras that only record when they sense movement. Monitoring solutions can also be customized to enable the security system to immediately alert the police or fire department or simply send you a text. Systems like this can also be a great way to keep informed when people are coming and going to your office or home.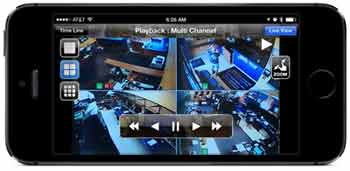 Quick Connect specializes in setting up systems like these from start to finish, as well as on-site maintenance.  We will take care of configuring everything and yes, we will show you how to use it!  With a DVR attached, weeks' and even months' worth of recordings will be at your fingertips to review when needed.  It is possible to record sound simultaneously with the video.  Using solar energy to power cameras is a feasible solution that eliminates the necessity for an external power source.  Wireless cameras are our specialty.  We will assist you in setting up and configuring power line adapters that utilize your existing electrical wiring to function just like an ethernet cable. This will allow you to connect a location in your home or office with ease and efficiency.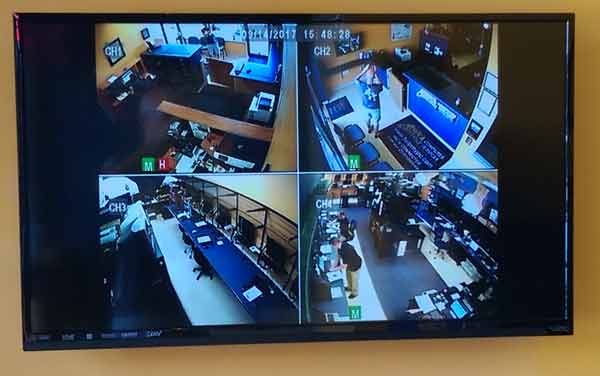 We can demonstrate our store's reliable security system and how effortless it is to monitor activity once installed. We have installed these systems in our stores and assisted numerous businesses in our service area. If you're considering using Quick Connect, we can provide you with a comprehensive list of references. Restaurants, auto parts stores, dry cleaners, dentist offices, law offices, accountant offices, pubs, non-profit organizations, hotels, motels, and residential consumers can all benefit from our services.
Since 1996, Quick Connect has been installing security systems. We can provide a personalized solution for your home or office, whether you require a small or large system.