We call our new custom-built computers QCPCs and stand behind them with a one-year, on-site, NO HASSLE warranty standard. If you happen to have problems, just contact us and we will usually be out within one business day to resolve it, NO HASSLE. We also include free delivery and setup in the Lincoln and Omaha areas. We'll even move your old data and install your applications for you to make moving to your new QCPC easier! Every QCPC ordered is custom-built by us and only takes a few days in most cases to build and test. We also sell commercial antivirus to help keep your computer protected. Each QCPC is upgradeable and customizable to meet your specific needs.
All Computers purchased from us come with the following benefits:

Free setup and delivery at your home or office

A local warranty that is truly NO HASSLE

No junk software and no advertisements on the computer

A real copy of the operating system*
*no bundled factory restore disks, QCPC rebuilt is the only exception to this in some cases
We have a few different models of QCPCs to choose from or we can build you a completely unique QCPC to fit your requirements:
QCPC
The QCPC is our most common custom-built computer that helps stretch your budget without sacrificing the latest technology. This computer is best for the average residential customer and basic business customer.
Our QCPC will easily run the daily applications including checking your email, surfing the web, listening to music, and so on.
The QCPC is also the perfect academic unit. Working with word processor programs, writing reports, and doing research is no problem for our standard QCPC. When you are working with documents you absolutely need, either related to school or work, it is great peace of mind to know you have a reliable computer from a business that also supports your product locally.
QCPCs include free data migration services* from the old PC to the new one.  We install all the software that you need.  We can configure printers and ensure the email is all set up and working.   A full wire organization is done inside the computer, and upon delivery, we will organize the wires on the desk also.  All for about the same price as you could get from a big box store!!!  Let us get you a quote!!
*Some limitations apply.
QCPC Server
The QCPC Server is the business solution for business demands. The mass storage space and high speeds will help keep your business running at a high pace with little worries.
With options like RAID redundancy systems and the ability to support multiple workstations, the QCPC Server is a must-have when it comes to business standards of today. When coupled with our Block Time support, your business technology needs can be checked off your list.
QCPC Rebuild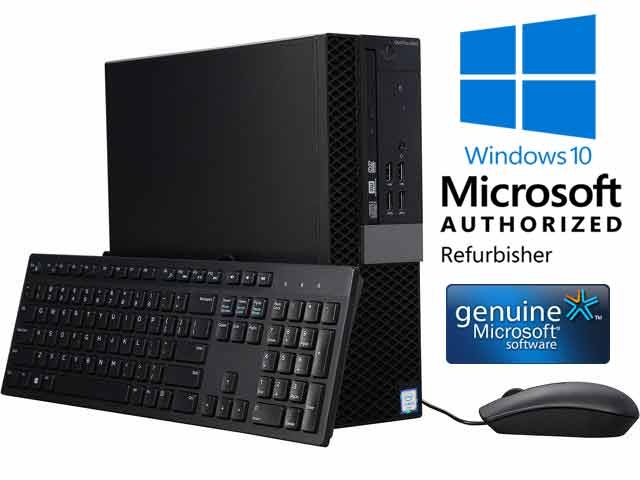 We also sell rebuilt computers. Our QCPC Rebuilt computers are rebuilt and then certified by our technicians and we support these computers with a three-month depot warranty.
We always offer free setup and delivery of each computer purchased from us. These computers are made from many new and rebuilt parts and tested thoroughly before being offered to the public.
If you are looking for a computer with the best price point available, then a QCPC Rebuilt PC is for you.
If you change your mind up to 90 days from the purchase of a rebuilt computer, we will credit the purchase price of that rebuilt toward a new QCPC.
QC Laptop
We also sell laptops from various manufacturers. Our prices are similar to the big box stores yet we will be your warranty depot if there is a problem. Our laptops do not come with any junk installed. We'll transfer information from your old computer to your new one and then deliver it to your home and office and set it up. All of these services are at no additional charge.
If a QCPC interests you, please feel free to request a quote or contact us for details.