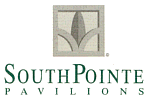 To Whom It May Concern;
As a long-standing customer and computer wizard want-to-be, I feel compelled to write this letter in support of Quick Connect Computer Services and Kris Yoder. I have found the level of expertise and professionalism to be more than you normally find in a small business these days.
Being of a generation a little before computers I find a wealth of information at my fingertips. And yet do not have all the skills needed to find that information from time to time. This company and its employees has always had a solution to any question or problem that we have posed. They've handled it promptly and with a knowledge that seems second nature.
In this world of computers, email, digital imaging and Palm Pilots I have found a gold mine in Quick Connect and Kris. When they say "We're CONNECTED with our CUSTOMERS." they mean it. Being associated with this company has been very enjoyable and very informative.
Sincerely,