Learn How To Use Your Computer! One-on-one Training & Computer Tutoring at your location or at ours!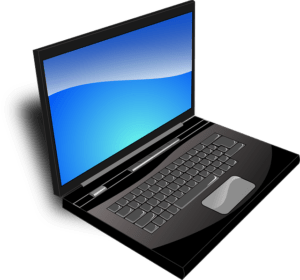 We've been teaching people how to use computers since before many people had computers in their homes or offices. When Quick Connect opened shop in 1996, it wasn't common for people to have a computer at home. It was becoming more and more common every year. Now you would be hard-pressed to find a home without a computer. Since the days of dial-up modems, people have wanted to utilize computers and enhance their effectiveness. That is where we fit in perfectly! We are fortunate in our profession to be able to work on computers full-time, whether it is repairing computers, building our line of custom-built computers, setting up and maintaining business networks, or simply sitting down with a client for an hour and going through a list of things they want to learn at their computer. Tutoring can also be done via Remote while you are on the phone with us. We will take control of your mouse and walk you through whatever you need help with.
Our Computer Tutoring sessions can be held in our office, but the majority of them are held at the customer's home or office. Residential and business clients can equally benefit from our onsite tutoring sessions.
Our residential clients, quite often enjoy sessions covering general computer use. Transitioning to a new Operating System from an older Operating System, it is quite helpful for clients to consider hiring us to teach the basics. Yes, some people choose to figure it out themselves which is certainly ok with us, but looking ahead, many people just don't have the time to sit down and spend all afternoon on their computer just to figure out where everything has moved to. A one-hour session with us, or even a second session later, can get you up to speed, not learning everything, just learning what you need to get to where you want to go on your computer faster. You'd be surprised also the shortcuts we can create for you to make using your computer much faster and easier.
For business clients, either working from home or working at an office, getting up to speed quickly on their computer is a must. We are hired quite often to go onsite to a business and help get a computer set up for a new employee. One hour with us will work wonders for the employee's productivity on their new computer. How many of you remember a situation where you started a new job and felt lost at first figuring things out on your own when it comes to your computer? Imagine having someone there to ensure your computer is working efficiently, you are able to access all that you need to access and are shown where your company email is, the company shared drive, and even the ins and outs of the printer.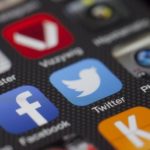 We have several retired customers who want to keep in touch with their family online, take/save/print photos, learn how to use all the different social media platforms, and even play Bridge Online is a popular pass-time among our retirees! Let us set it all up for you and even show you how to use it or at least get you started.
Training by way of Tutoring has always been a favorite for us and our customers. It is fun to see people go from complete Computer Novices to using technology with ease and enjoying the tremendous benefits technology brings into our lives. If you have always been one of those people who knows "just enough to be dangerous" then training is something to consider. Or if you want to learn something more specific, we are your source also.
Accounting Software Setup/ Configure/ Troubleshooting /Training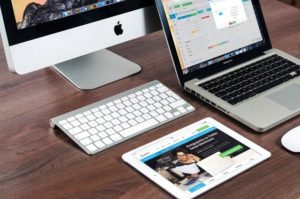 We have a deep understanding of accounting software and have installed, configured, and trained many people through the years. We've helped people set up the software from scratch when they've opened a new business. Our professionals at Quick Connect have also helped clients with specific questions or problems with the software.
Point of Sale
We have extensive knowledge in setting up Point of Sale or POS. The POS software can add a register, cash drawer, and barcode reader and can be set to sync with your accounting software for a seamless setup. Multiple stores can even be set to sync to one main file which may be located at the main store location or even at a home office. Online accounting software has been popular lately and we can help you set that up too. This gives you a lot of flexibility if a company has technicians in the field and on laptops. As long as they can connect to the Internet, they can access information and enter invoices, payments, and bills. If you have any questions or need help, just let us know and we will advise on how we can help!
What do we teach in our tutoring sessions?
Private computer tutors from Quick Connect offer personalized one-on-one instruction designed to help you reach your goals, whether you are struggling with your PC, Laptop, smartphone, tablet, or e-reader. QC Tutors are patient, experienced and can come to you at your home or office. We can also help via remote access.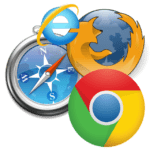 Quick Connect specializes in all Operating Systems and can help you learn to use any software product. We can also help you with home networking, Voice over IP VOIP, Virus, and Malware Protection, and internet content filtering. If you already have an idea of what you would like to learn, just let us know. Even if you are unsure of where to start, we can direct your learning and help you to get more out of your devices.
The best part of QC Tutoring is that we come to your house or business. You get to learn about YOUR computer and your setup specifically. We go step-by-step to make sure you understand the tricky parts. You will have hands-on help and attention that is hard to get in a classroom setting. And you only learn what you want to learn. Contact us today if you would like more information on our Training and Tutoring services.