2015 Nov
Thanksgiving is truly a time to be thankful.  And we are for such great customers and truly remarkable time serving them! So our staff may spend quality time with their families, we will be closed the full weekend Thursday through Sunday.  We will be back Monday morning for regular hours. Thanks so much and have a GREAT Holiday!
2015 Nov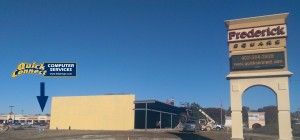 In the parking lot in front of our Computer Services and Repair Omaha store, they have started construction on a new retail building.   A Jimmy John's and a couple other restaurants are occupying the sold out space.  You can see where our office is situated next to the activity!  Exciting.
2015 Oct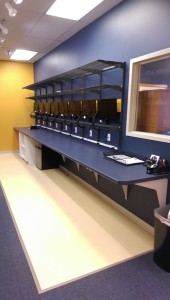 We just finished construction in our Lincoln store this week on a new row of computer repair technician benches on a previously unused back wall.  With 8 more, full sized stations, we will be able to handle more traffic during our busy times!  With this addition, we have more bench space than any other computer repair place in town.