Thank you so much!!! You guys rock!!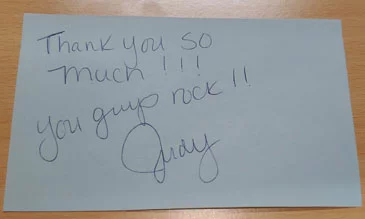 Received a great little note from one of our clients today with their payment. We had to hustle to get this one done as soon as possible since downtime was a major concern.  So we picked it up Friday end of the day and returned it finished Monday as our first call of the morning!
Always nice to see your hard work appreciated! Thanks again for the note and your repeated business.