We pride ourselves on our ability to HELP! you with your Computer in the way that best suits your needs.  We offer services including in-office repairs, on-site assistance, web design, pickup and delivery services, and remote services. Our remote services are the fastest, simplest, and one of the least expensive repair methods.   Not all issues can be resolved via remote, but it is often a good place to start for many repair services.
            You can request Remote Services by requesting it over the phone or online. One of our QC technicians will contact you and guide you through the process of starting the remote repair session. Once the remote has started, the technician will work closely with you over the phone and on the computer. We want you to feel safe and secure during the remote session.
We are a local company, so you are dealing with someone you can trust, a real-life person, who you can meet and discuss the issue face-to-face if need be. Our technician will work diligently to solve your computer problems.  Once the issue is repaired, they will discount safely from your computer and discuss billing options.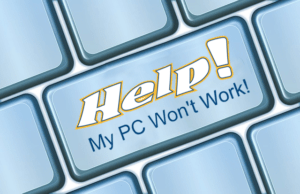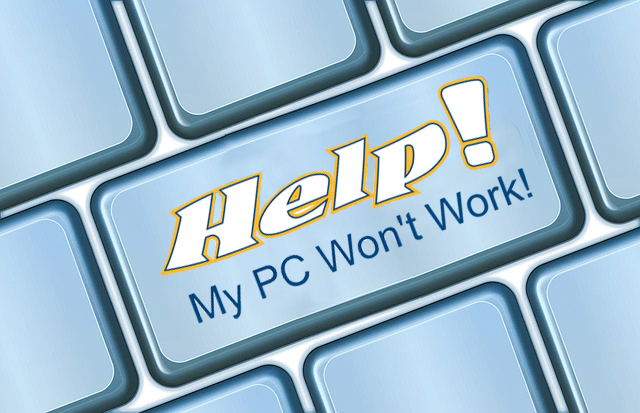 If you have a hardware or network issue, then the next step would be to bring the computer into one of our stores to have a technician take a look at it. You don't need an appointment and can stop in during our business hours.  Another option offered is scheduling an onsite technician to come and take a look at your computer.  The technician will contact you prior to arrival; we understand that things come up.
Our Computer technician will make repairs on-site if possible.  If further work is required, our onsite technician will offer no charge pick up services and take it into one of our shops to be repaired. Then delivered back to you for no extra charge! You don't have to leave the comfort of your home or office.
            Our goal is to HELP!TM  you with your computer issues quickly and efficiently. You don't have to leave the comfort of your home. If you want to get a repair started, give us a call or contact us via our website quote/onsite request options. We look forward to HELPing you with your computer needs!