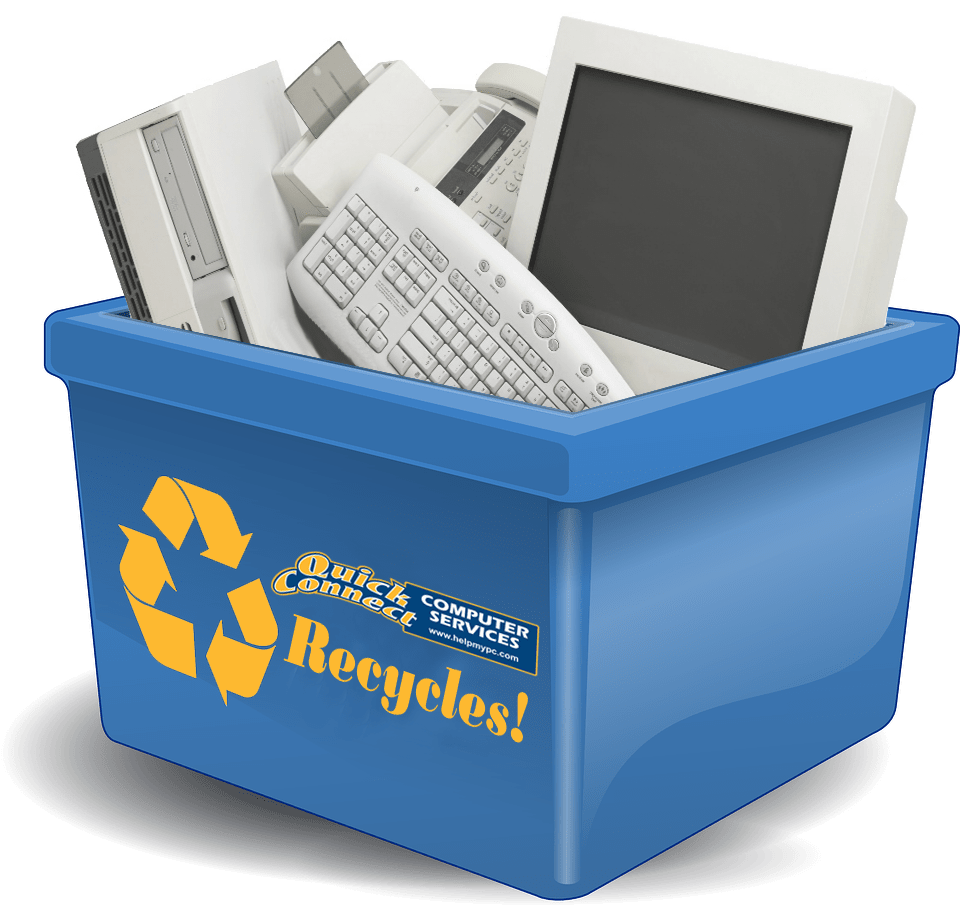 Quick Connect Computer Services makes Computer Recycling in Lincoln, NE, and Omaha, NE easy! Recycling your old computer and out-of-date electronics is the safest way of disposal. Recycling with Quick Connect guarantees a compliant, secure, documented hard drive and hard drive data destruction process.
Data Security & Electronics Recycling
Quick Connect Computer Services offers a safe, EPA-compliant option for recycling your old, unwanted, or non-working computers, laptops, PCs, and electronics.
Every day, tons of computers and electronic goods are dropped off at the dump. Many electronic devices contain dangerous materials, such as lead, cadmium, and mercury. By recycling your old laptop, out-of-date desktop computer, and electronic equipment you keep toxins out of landfills, therefore helping the environment. Additionally, there are recoverable materials such as metal, glass, and plastic, which in many cases can be used again.
The alternative to the dump? Quick Connect Computer Services We are proud to provide a free solution for disposing of out-of-date, unwanted, or unused electronics including: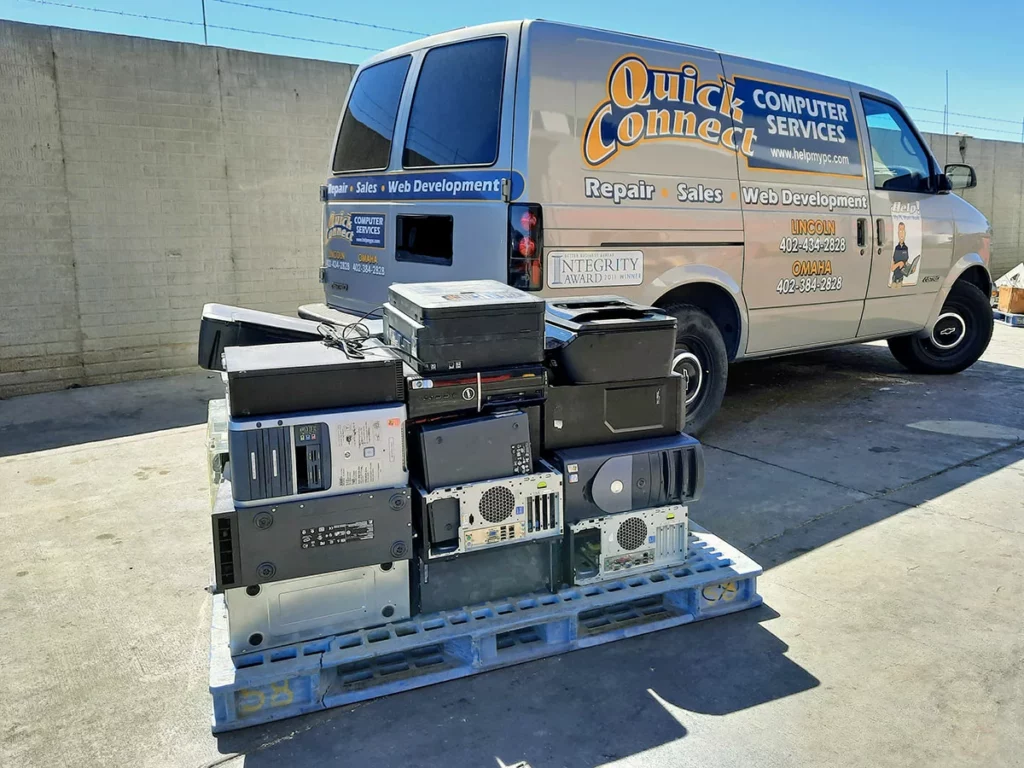 Cables
Printers
Circuit boards
Computers
Laptops
LCD screens
Modems
Monitors
Motherboards
Networking Hardware
Servers
Telecommunication Equipment
Telephones
Wiring
Quick Connect Computer Services offers ABSOLUTELY FREE* recycling for your old business computers or personal computer or laptop. If your computer has sensitive data on it, we provide a low-cost option for us to securely wipe all information before we recycle it.
If your computer is less than 6 years old you may be eligible for a trade or we will buy it from you. For more information about how Quick Connect can help your business, organization or just to recycle your personal computer free of charge please contact us.
*Please understand there are limitations to our free recycling.  Large drop-offs of electronics may be rejected at our discretion without an appointment.