We can HELP! You with Your Computer Today!
Apr 10
At the Durham Museum in Omaha, they have an exposition on the 70's.
Saw a paper where the FIRST computer store was announced in 1975.
Mar 01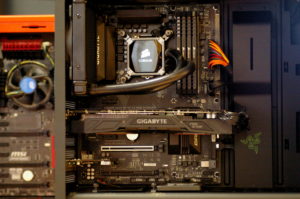 Here are a couple photos from a build we did a week ago.  We moved the customer from the orange case to the black case and upgraded all the core components in the meantime.