We can HELP! You with Your Computer Today!
Mar 01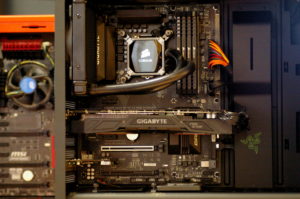 Here are a couple photos from a build we did a week ago.  We moved the customer from the orange case to the black case and upgraded all the core components in the meantime.
Jan 11
We received a very large order from a new, local Dentist office for all new computers and an upgrade to their server. They interviewed a lot of companies for this project and chose QC after their deliberation.