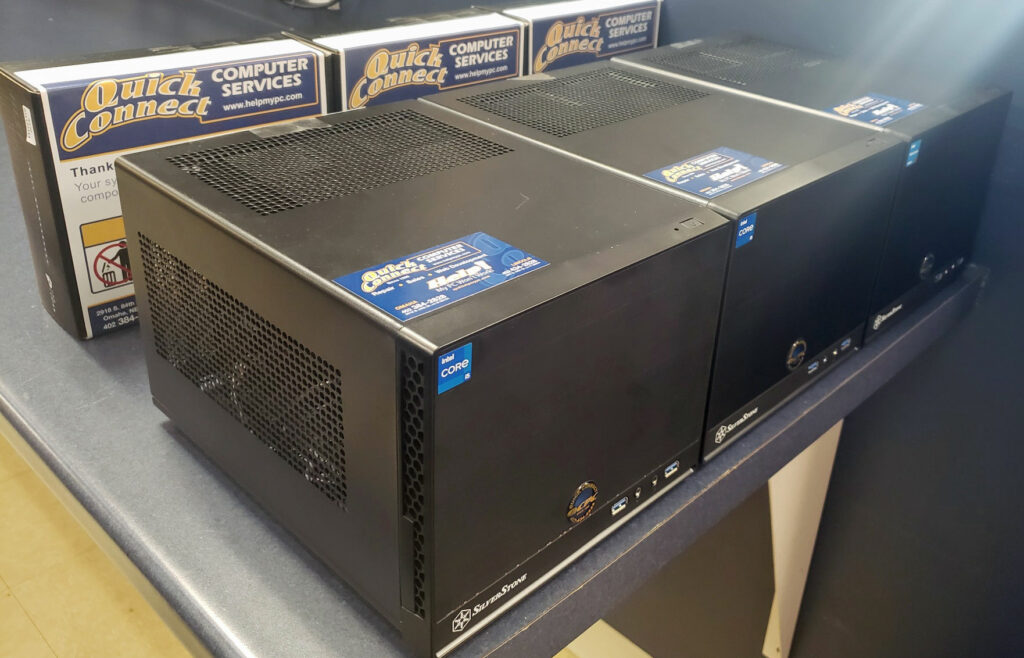 A New batch of QCPC mini builds is ready to be delivered!  This batch is looking sharp!  Did you know that we build each of our signature QCPCs in our shops? Each final build is reviewed and tested meticulously before it is delivered to the customer.  We stand behind each system we build and hold each one to the highest standards.
Quick Connect has a long-standing reputation for partnering with our business clients to forecast and plan for long-term solutions.  Our goal is reliability and overall satisfaction with custom-built computers built with your company's exact needs in mind.
Volume ordering?  We have decades of experience building to-spec orders to accommodate any business size and its needs.
If a QCPC interests you, please feel free to request a quote or contact us for details.