We received a very large order from a new, local Dentist office for all new computers and an upgrade to their server. They interviewed a lot of companies for this project and chose QC after their deliberation.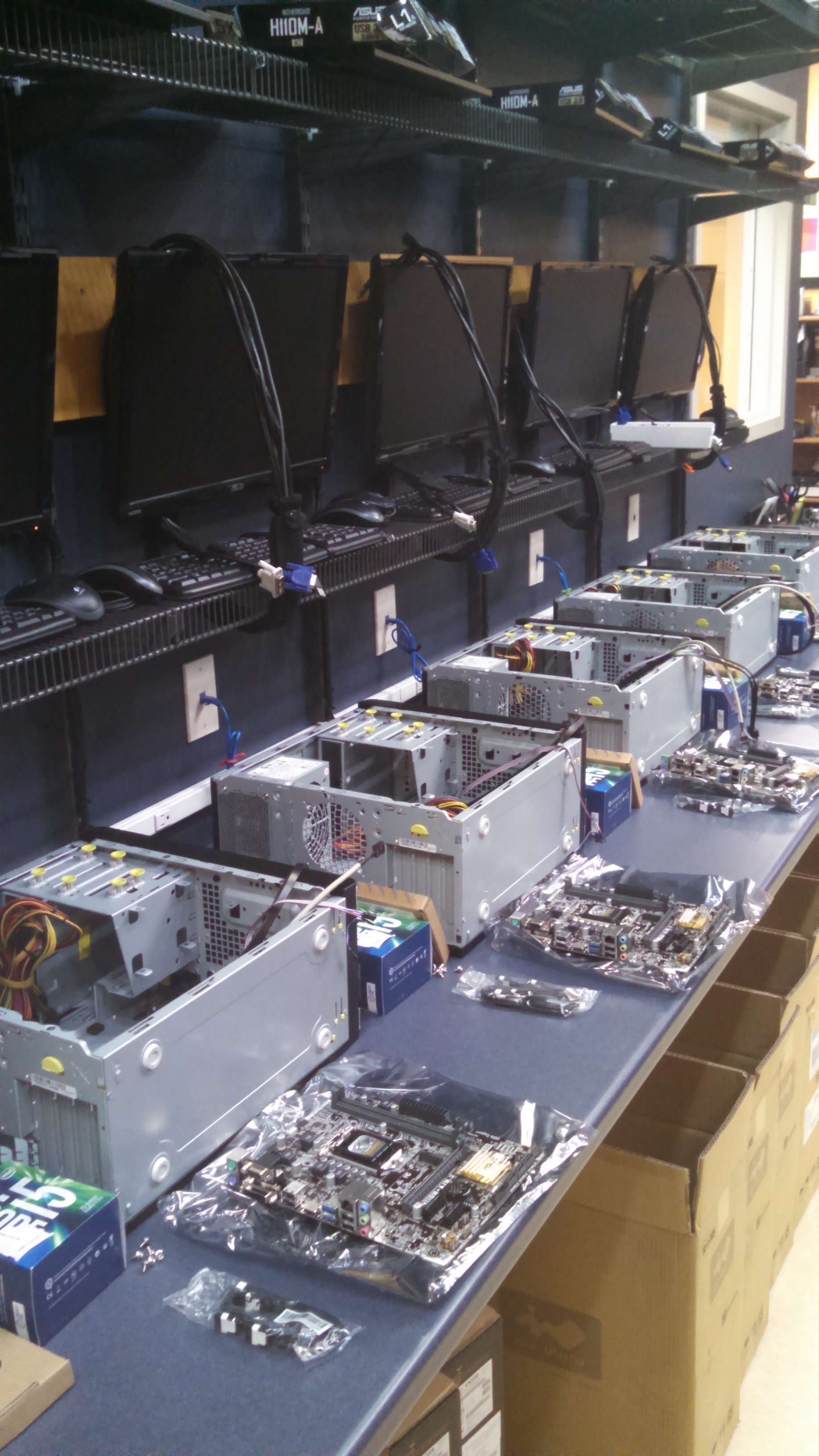 Here is the first wave of the build process for about half of them!
Busy times here at QC. I am so glad we added more bench space to our office last year to accommodate these large orders in a timely fashion!!