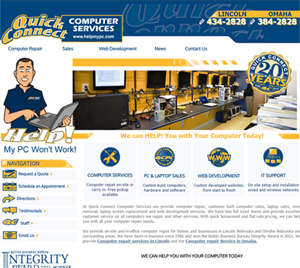 You may have noticed quickconnect.com looks a little different these days. On January 6th, 2016, our new website went live. We are very excited about the way things are looking around here and we hope you are too.
Our goal with the new website was to make it faster, easier to navigate for visitors, comprehensive and of course, easy on the eyes. We will be updating content and adding, even more, information to help your PC!
Please feel free to look around!