You've recently purchased a PC online and it has just arrived, eagerly you jump to set up your shiny new PC. Now, the desktop is all hooked up and ready to go, only a push of a button stands between you and hours of productivity. The click of the power button delivers nothing but panic, the tower will not boot.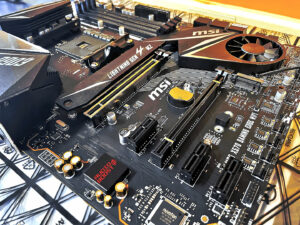 A new computer purchased online somewhere does not always guarantee a working computer, we see computers like this arrive DOA all of the time.
However, this is not something to fret about, when your machine leaves you baffled and distraught we are here to HELP! Our QC technicians will promptly diagnose the issues with you new desktop computer.
We will determine the cause and find a suitable solution. Whether it be replacing components or expediting the warranty, you can rest assured that Quick Connect has the resolution to your computer issues.