Here is an order just out our door this week for a local Dental office.  Here are the computers that will be used chair side.  Many, local customers understand the benefits of buying computers from QC.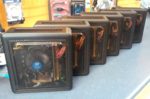 For a similar price as a big box store, we will build them locally in our shop, transfer the data from the old PCs to the new, bring out and install (in this case chair side), configure the software necessary, and then the computers have a QUICK, LOCAL warranty when they have an issue.. All included.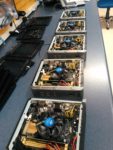 The customer would have to make just one phone call or email and we would be out the same day to fix them if there are issues.  Time is money;  Especially for a Dentist!  We do the same for our residential customers, so the next time you are considering replacing your computer, give us buzz to see what we can do for you.