Cable clutter is the bane of the modern office. Sure, we are trying to go wireless as much as possible, but there are still plenty of cords snaking around the average workstation. Bunched cables and wires are inconvenient; but did you know that large cable entanglements can also be detrimental to certain electronics' performance and in extreme cases can be dangerous?
Does your office computer wiring look like this?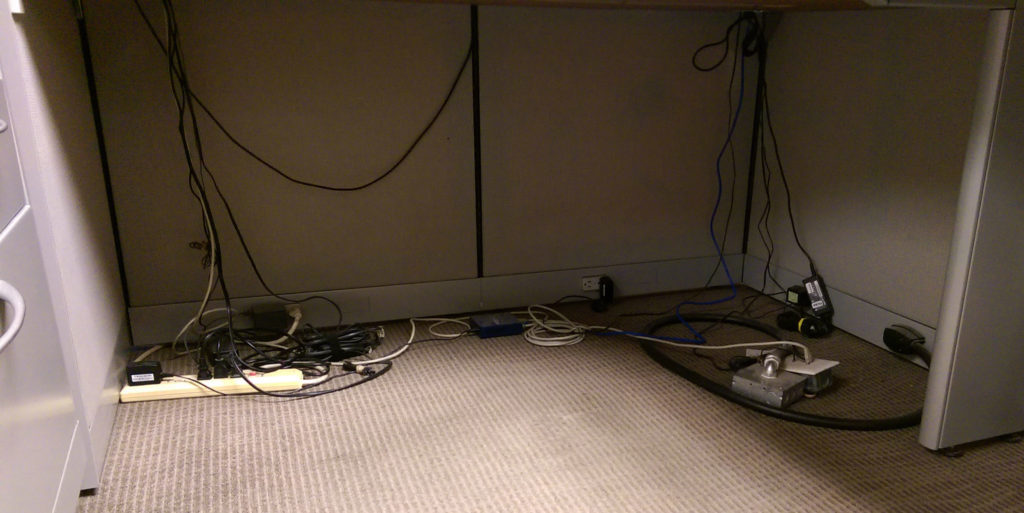 Do you have a birds nest of wires cluttering your business workstation, telecom room or network rack? It doesn't have to be that way!
Let Quick Connect clean up the wires so it can look like this…